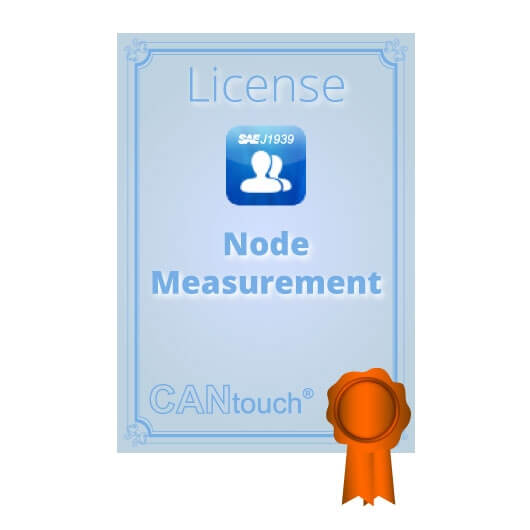 CANtouch: License for "Node Measurement" - J1939
License key to activate the "Node Measurement" feature for J1939 bus systems with the GEMAC CANtouch mobile diagnostic device.
Correct assignment of the measured signal levels to the individual nodes requires correct setting of the bus system used (CAN, CANopen, DeviceNet, SAE J1939). The selection can be made via the Settings app, or directly by tapping on the icon of the bus system. When changing the bus system, the list of nodes with all measurements will be deleted.