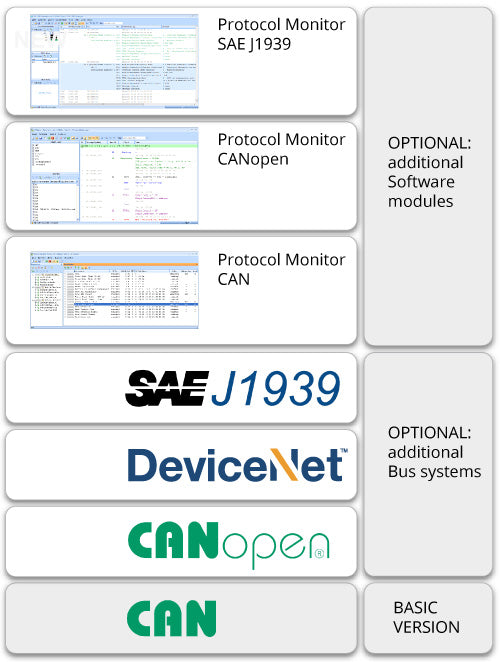 CAN-Bus Tester 2: Protocol Monitor CANopen
License key to activate higher-layer protocol support CANopen.
This software component can only be used in combination with the GEMAC CAN-Bus Tester 2.
Support for analyzing CANopen based systems
Interpretation of all received telegrams according to CANopen specification
Messages are decoded and displayed as SDO, PDO, NMT, Sync, Timestamp, Heartbeat and Emergency objects
The content of the PDOs can be shown symbolically by loading the dedicated EDS/DCF-files The information will be displayed in a continuous mode (Scroll-mode) or in form of a list sorted by CAN-identifier (Overwrite-mode). Once the overwriting mode is active, changes are highlighted. A powerful filter for Node-IDs and object types simplify the analysis. Abort codes are shown in plain text. For using the Protocol Monitor CANopen our new software version v4.1 and the appropriate license key are required.